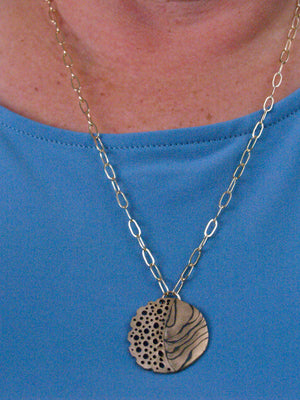 Coral Frag II
Coral Frags are beautiful coral fragments grown for aquarium use and reef reconstruction.  My coral frags are one of a kind pieces for your adornment.  
Coral Frag II is patterned bronze and steel set in a handmade bronze coral piece.  The pendant hangs on 24" gold filled cable chain at medallion length.  
All pieces are hand made in my Vancouver Island studio.  Coral Frag II is one of a kind and is ready to ship.  
---