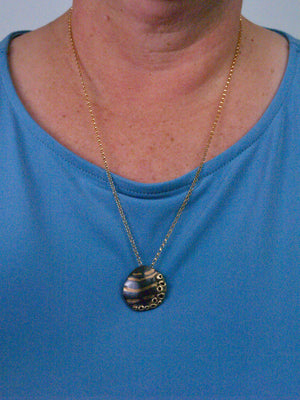 Shoreline
Barnacle Necklace I
Barnacles! Those crusty but cute marine animals and a particular design muse of mine.  
This necklace is handmade from steel and bronze and is hung on a 24" gold filled chain.  Barnacle I is the first in a series of pieces that will become the Shoreline Collection.  
All pieces are hand crafted in my Vancouver Island studio.  Barnacle I is one of a kind and is ready to ship to you. 
---