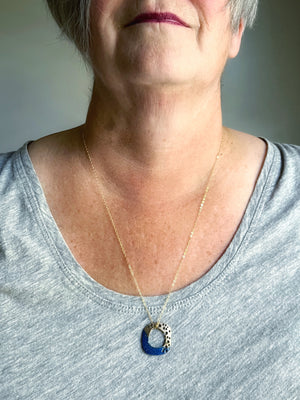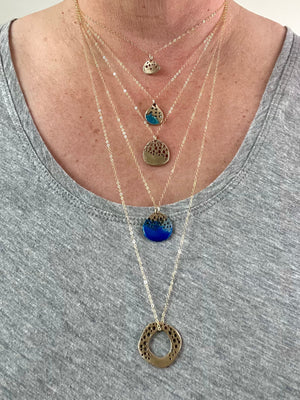 Seven Seas
Seven Seas Coral Hoop Necklace Wave
Light weight bronze hoop shape on gold filled necklace. 
The shape is approximately 1 inch x 1 inch.
Partially powder coated in a sparkly blue colour.
Necklace can be purchased on a 16, 18, 20, 22, 24 or 30 inch chain (Model is wearing 24 inch).
Third picture shows 16, 20, 24 inch chains.
Fourth picture shows all chain lengths.
Handcrafted in my Vancouver Island studio. **
Come sail the Seven Seas!  
**As each shape is hand made, yours may not be exactly as pictured. 
---