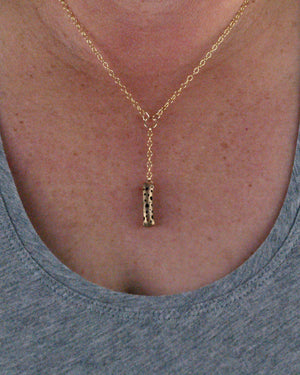 Isles
Capella Necklace
The Capella Necklace is able to shine on it's own, with accompaniment, like a vocal group without instruments.   
This necklace is a single bead drop from an 18 inch gold filled chain and is available in four different bead sizes:  mini (.5 inch), small (1 inch), medium (1.5 inch) and large (2 inch).  The drop itself is one inch of chain.  
All bronze beads are hand carved and may not be exactly as shown.  
---