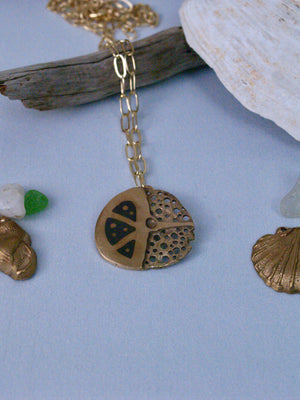 Coral Reef
Coral Frag I
Coral Frags are colourful and beautiful fragments grown for use in saltwater aquariums and in reef reconstruction.  My faux Coral Frag necklaces are one of kind pieces for adornment. 
Coral Frag I is hand made from bronze with a steel part embedded into the bronze. The necklace is a gold filled cable chain, 24 inches long, hanging at medallion length. No real coral is contained in these pieces.  
 All pieces are handcrafted in my Vancouver Island studio.  Coral Frag I is one of a kind and is ready to ship.  
---